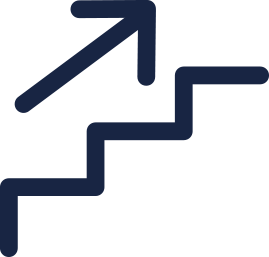 Meet our Student Progress Team
From enrolling at the College and settling in all the way through to securing a spot with your chosen university or employer; we are there to provide advice and guidance every step of the way. All students that enrol on a study programme at KGV are assigned a personal progress coach and our mission is to ensure that you have all the tools you need to achieve your aspirations whilst studying at KGV.
Find out how we support you
We are often asked the following questions by our students...
What support is there for KGV students?
KGV offers students a range of support services including careers advice and guidance, financial support, learning support and personal support. Visit us at one of our open evenings or contact Reception to find out more.
How do I get Learning Support?
When you fill out your application for KGV, you'll be asked to tell us about any support needs you have. After we have received your application, we'll contact you to discuss the help we can give you during your time at College.
How do I apply for a travel pass?
To apply for your College Travel Pass, once you have enrolled with us, you need to register and apply through the PayMyStudent portal.

Pay My Student


Autumn Term 2023
Half Term
Monday 16 - Friday 27 October (inclusive)
Spring Term 2024
Half Term
Monday 12 - Friday 16 February (inclusive)
Summer Term 2024
Half Term
Monday 27 - Friday 31 May (inclusive)