KGV Xtras HEALTH & MEDICAL SCIENCES SOCIETY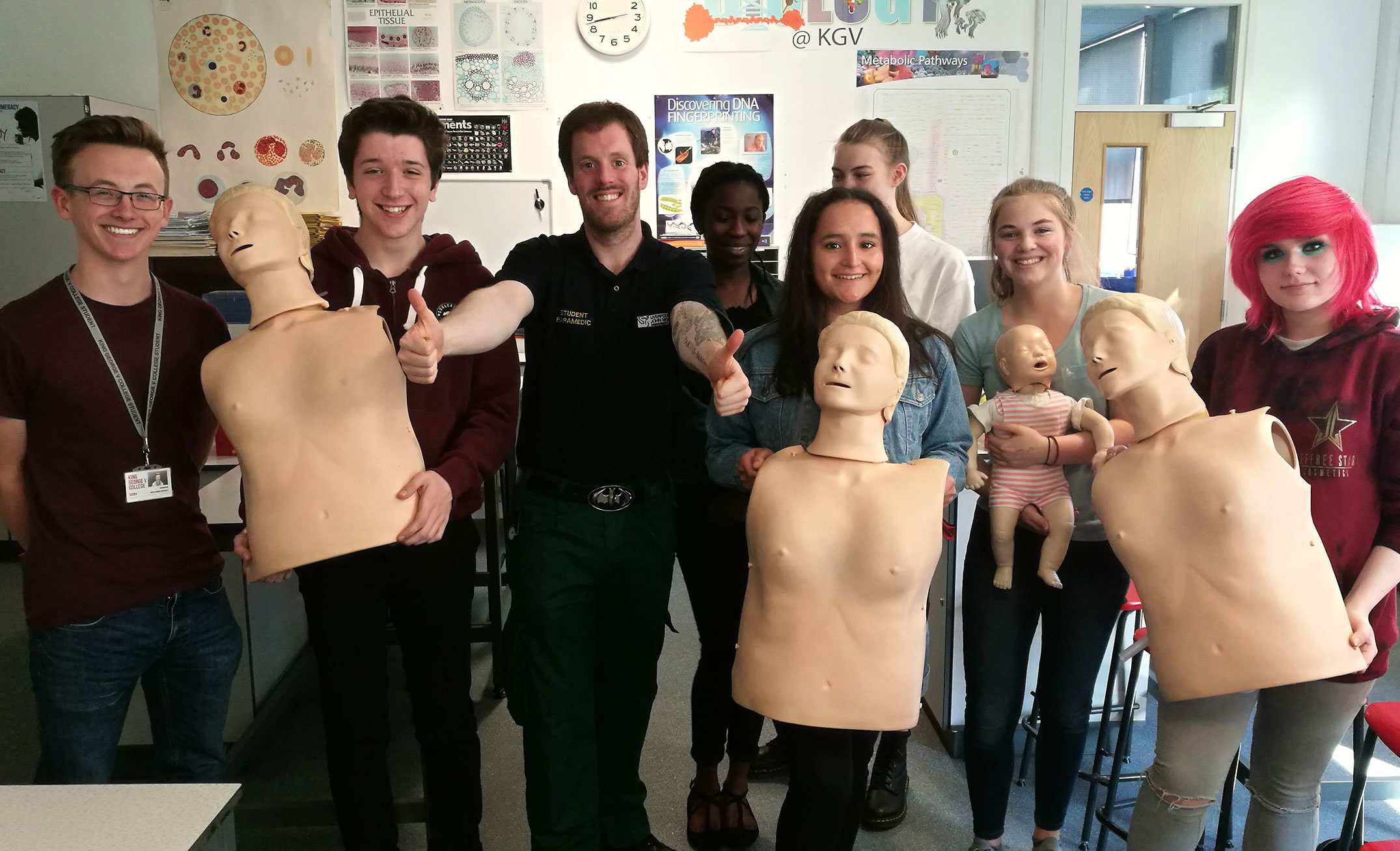 how will participating benefit you?
We are proud to run our Health & Medical Sciences Society in partnership with Southport & Ormskirk Hospital NHS Trust. Whether you want to pursue a career in Health Care or Medicine, or you just want to learn more about biology and human anatomy, then come and join us. This programme is the perfect opportunity to learn all about the human body, medical procedures and everything it takes to become a medical practitioner.
EXTRA BENEFITS
This is a great way to meet new people and demonstrate your passion for the medical field which is valuable when applying to university. You will get help from specialist tutors when writing your UCAS personal statement and in preparation for university interviews, to make sure you really stand out.
Find out more at our open evenings, course discussions or taster days
RADIOGRAPHER
Radiographers are trained to use specialist equipment to diagnose or treat patients.
Annual Salary:

£24,000-£44,000
MIDWIFE
A midwife will support pregnant women before, during and after childbirth.
Annual Salary:

£24,000-£44,000
GENERAL PRACTICE DOCTOR
GPs provide medical services within a doctors surgery practice.
Annual Salary:

£37,000-£80,000