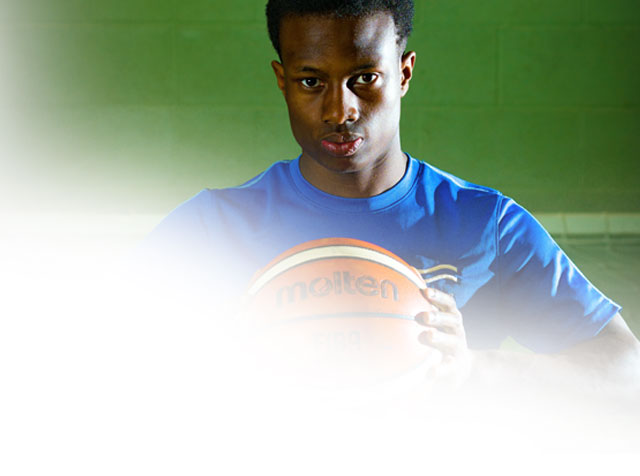 At KGV we offer a vast range of college sports teams, which include Football, Netball, Rugby, Hockey, Badminton and Basketball. Our College enrichment programme also offers students the opportunity to play and learn new sports on a social level. Our College sports teams offer a great opportunity for you to train and compete in your favourite sport, whilst studying your A Levels. Joining a sports team also enables you to build great friendships, develop your leadership qualities and strengthen your physical health. All of our staff involved are passionate about seeing you fulfil your potential, but most of all they want everyone who takes part to enjoy themselves and have fun!
If you are a top-level performer in an individual sport, such as Golf, Tennis or Swimming, you'll also be able to represent the college at regional and national levels.
At KGV, each of our sports teams are partnered with top sporting professionals and organisations in order to deliver high quality specialist coaching. Being a sports team member you'll receive such benefits as:
Regular fixtures in AOC leagues
Advanced level coaching
Priority places on external qualifications
Individual sports science analysis
Personalised strength and conditioning programmes
Support and guidance for future career pathways, e.g. USA scholarships
Don't forget about your passion for sport when you progress onto A Levels - join the KGV Sports Academy and see what you could achieve!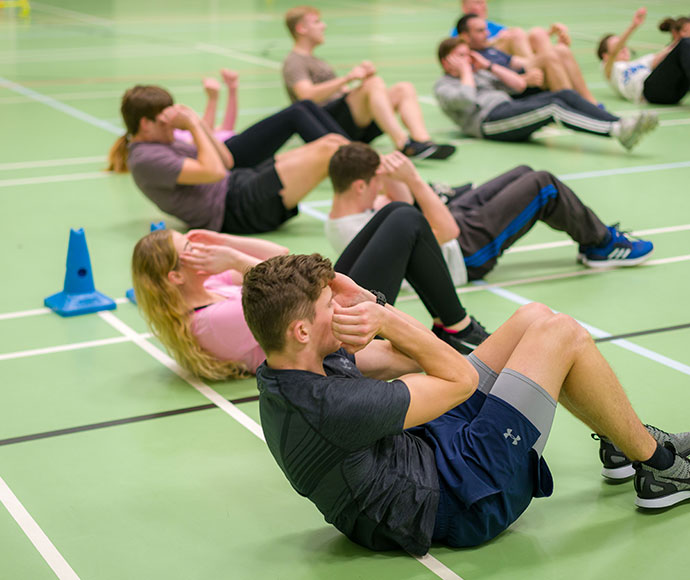 Fitness Suite & Sports Hall
During their time at College students have access to a fully-equipped Fitness Suite. Open during term time the facility is free for students to enjoy. We have recently refurbished the changing rooms in the Sports Hall.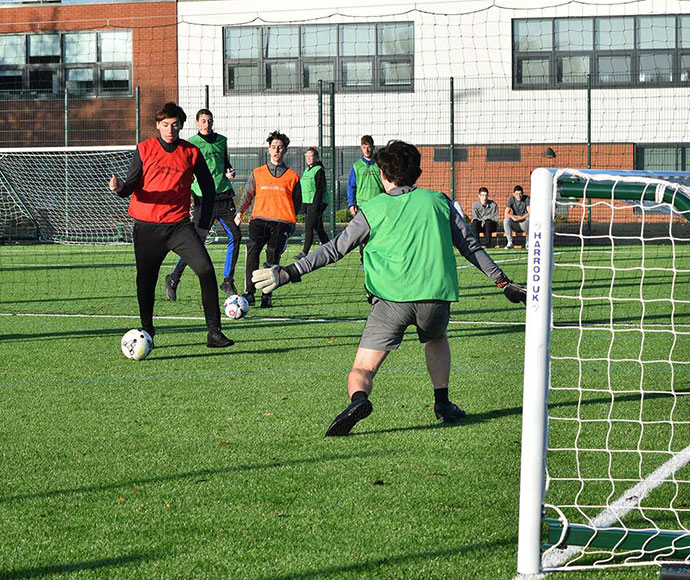 MUGA (Multi-Use Games Area)
For the sports enthusiasts, College team members and those who are studying A Level Physical Education or BTEC Sport we have our brand-new multi-use games area or MUGA.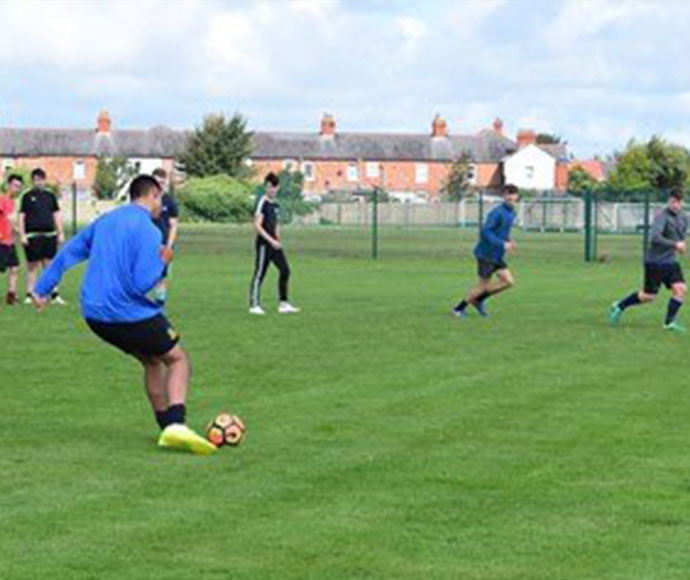 Sports Grass Pitches
The fantastic Sports facilities at KGV also include grass pitches where we host our competitive football and rugby matches.