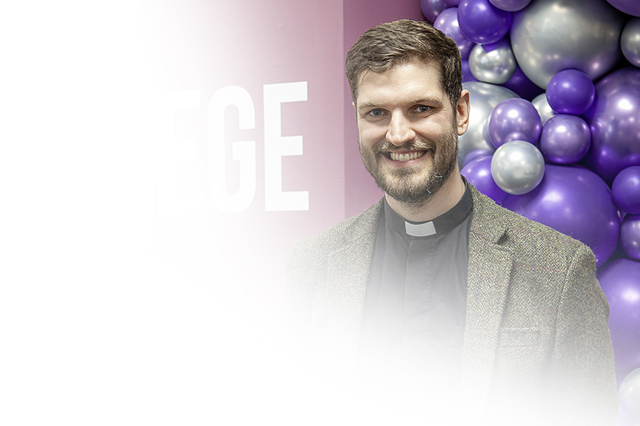 College Chaplain
Friendly support, help and advice
Ben, our College Chaplain is here to support any of our students (whether they have a faith or not) and can help with everything from day to day advice to questions about deeper life. His approach is friendly and relaxed and you'll find him around campus. He's more than happy to chat, so do look out for him.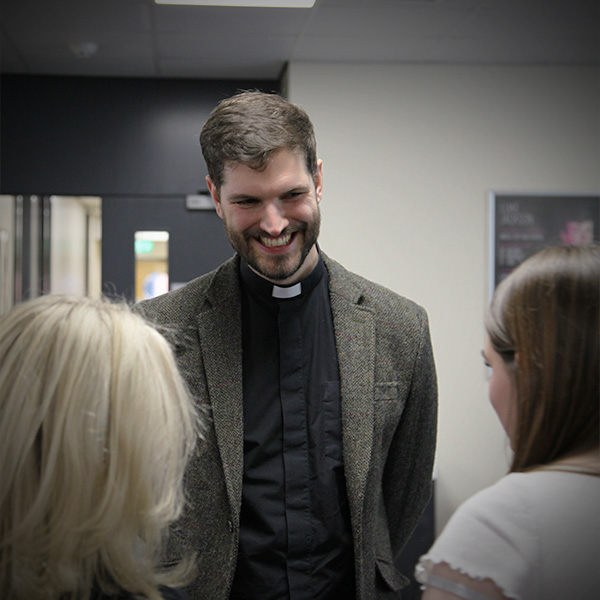 College Chaplain
Hi. My name is Ben and I'm the new Chaplain at KGV.
You may be wondering what a Chaplain is (it is a good question). A Chaplain is someone who is there to listen and support students and staff with whatever is going on in their life. Sometimes that can be chatting about those deeper life questions, sometimes that is a moan about a situation, or sometimes it's that you just need to hear a pretty ropey dad joke to cheer yourself up. I'm a curate in the Church of England but I'm here to listen to anyone, whether you have a faith or not.
Other things about me: I'm married with two young girls. I have a massive phobia of crabs (most crustaceans freak me out). I support Manchester United. When I was at college I wanted to be a lifeguard in Hawaii (things don't always work out the way you planned).
If you ever see me say "hello" and I'm always available to have a chat."